ROMANOV FAMILY: TSAREVICH ALEXEI'S LOYAL SAILOR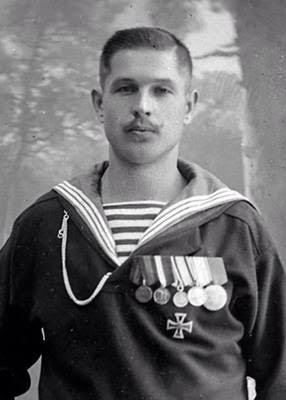 This story is dedicated to the most loyal, but too often forgotten, servant of the Romanov family: Klementy Grigorievich Nagorny.
Klementy Grigorievich Nagorny, the last Dyad'ka ("Uncle", or sailor nanny) caretaker of Tsarevich Alexei, was born in 1887 in the Village of Pustovarovka, to a peasant family. Nagorny became a sailor on the Imperial Yacht "The Standart", and eventually was appointed as assistant caretaker of Tsarevich Alexei, to the Boatswain A.E. Derevenko.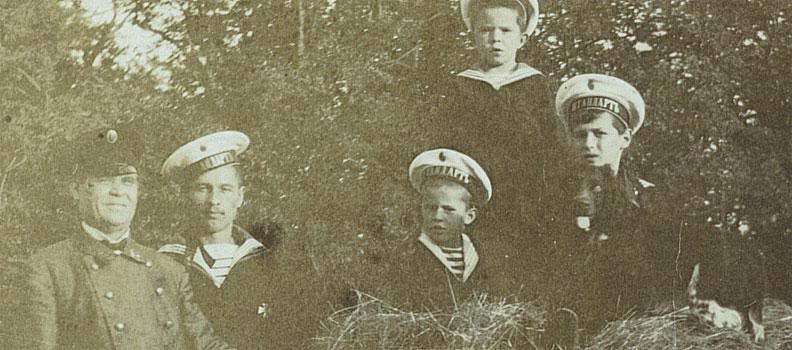 Nagorny's main duties as Alexei's "dyadka" were to accompany the Tsarevich during public appearances, entertain him, and most importantly guard his life and wellbeing. As Nagorny carried the heir to the Russian throne in his arms during Tsarevich Alexei's bouts with hemophilia, his position was especially vital when the revolutionaries were hunting down members of the ruling Romanov dynasty.
After Derevenko left Tsarskoe Selo with the revolutionary sailors in 1917, Nagorny became Tsarevich Alexei's main (and last) "dyadka".
While many members of the imperial suite were abandoning the deposed Romanov family in order to save themselves, Nagorny chose to voluntarily follow them into exile to Siberia, aware that he was risking his own life.
Klementy Nagorny was among the small group of servants who accompanied the grand duchesses and Tsarevich Alexei from Tobolsk to join their parents in Ekaterinburg. Even aboard the steamer "The Rus" on their way from Tobolsk, Nagorny protected his charges as much as he could from their "guards", which caused their anger. Nagorny's brave behavior thus sealed his own fate. One of the witnesses remembered that as they arrived in Ekaterinburg, Nagorny said that he knows that he will probably be killed. "Look at the nasty faces they have! Rodionov alone is really something! Well, let them kill me but I will at least punch one or two of their muzzles before that! "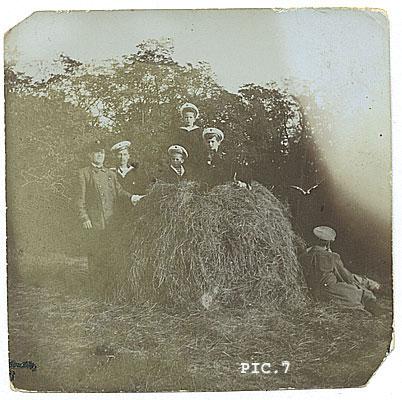 The Tobolsk group arrived in Ekaterinburg on 23 May,1918. Nagorny was initially admitted inside the Ipatiev house – the fateful "House of Special Purpose", where the Romanov family would meet their deaths in less than two months. Along with everyone else who was permitted inside Romanov family's prison, Nagorny had to sign a special affidavit, which was later preserved in archives as a historical document. This was what he signed:
"I, the undersigned citizen Nagorny, Klementy Grigorievich, from the Kiev Province, Svirsky County, Antonovsky Parish, Village of Pustovarovka, affirm that I wish to continue to serve the former Tsar Nicholas Romanov, and promise to obey and carry out orders of the Ural Regional Council emanating from the Commandant of the House of Special Purpose, and consider myself of equal position with the rest of the Romanov family. 24 May, 1918."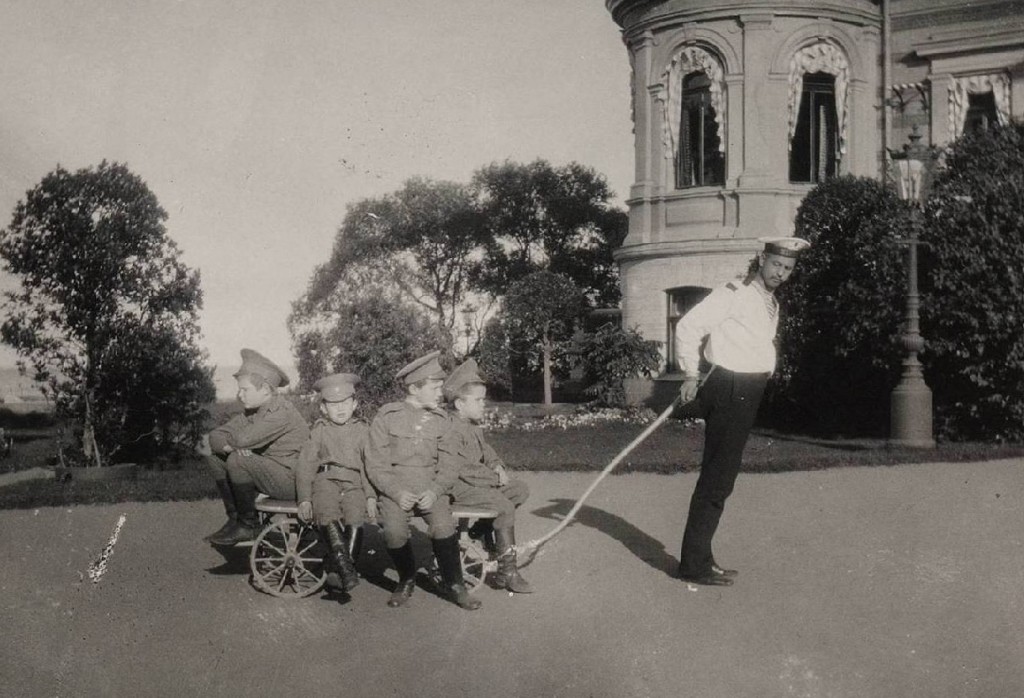 Eyewitnesses later recalled that Nagorny could never silently endure the abuse that the jailers flung at Tsarevich Alexei and the rest of the imperial family. Once inside the Ipatiev house, Nagorny regularly spoke out in defense of the oppressed prisoners and even once washed from the walls the offensive rhymes and indecent drawings made by the guards, which he did not want the imperial children to be exposed to.
Nagorny paid dearly for the loyalty to his beloved Romanov family: with his very life – as he himself predicted. This noble and faithful sailor was taken away and brutally shot on 6th July, 1918, only days before the Romanov family themselves were murdered.
Klementy Grigorievich Nagorny was only 31 years old at the time of his murder, he never married or had any children of his own.
Poem dedicated to Sailor Klementy Nagorny
by S.S. Bekhteyev
In times of bloody rage
Of criminal words and infamous actions
When the double-headed eagle
Waving its wings flew away from us;
When murderers and tramps,
Shaming the glorious times,
Stomped on regal banners
And on St. Andrew's crosses;
When gray mobs of sailors,
Killed innocent victims,
Mocking furiously the faith
Of holy antiquity –
Then to suffer,
Along with a handful of faithful servants,
You willingly went into exile with your Tsar,
His faithful servant and honest friend.
In sorrow and fate – so evil and harsh,
You shared with him the days of sorrow
And languished in shackles for him
In your last hour you were blessed.
With a bullet right through your chest,
You died, in loyal grief
Just like devoted Susanin
For the Orthodox Tsar …
As shameful hangover of freedom passes,
Russia will forget the bloody battles…
But the Sailor Nagorny will live
In his Holy Motherland's myths.