MARIA ROMANOV: THIRD DAUGHTER OF THE LAST TSAR. Diaries and Letters 1908-1918
Available in May of 2019, this latest book is based on diary entries and personal papers of Grand Duchess Maria Nikolaevna, translated into English for the first time.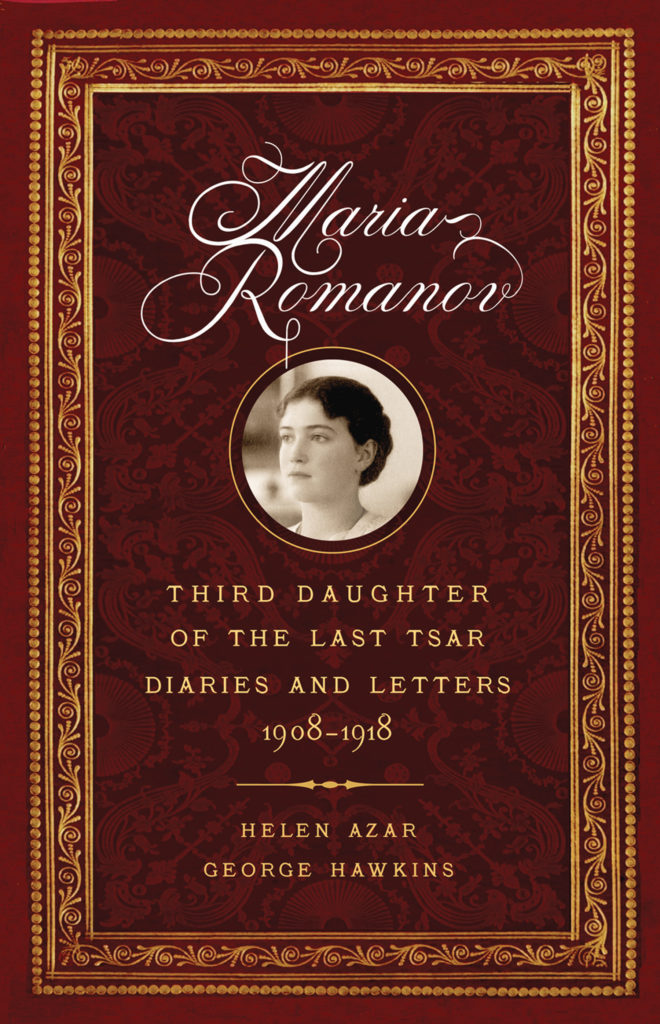 In the twilight of the 19th century, a third daughter was born to Tsar Nicholas II and his wife Alexandra, Russia's imperial couple who were eager for a male heir. A pretty baby with large, soulful eyes and merry nature was Her Imperial Highness Grand Duchess Maria Nikolaevna, who became known to her family and friends simply as "Mashka".
 With her angelic looks and personality, Mashka grew into an empathetic, down-to-earth girl, unaffected by her imperial status. Often overshadowed by her two elder sisters, and later her brother and younger sister Anastasia, Maria ultimately proved to have a uniquely strong and solid personality.
 "The incarnation of modesty elevated by suffering", as Maria was described during the last weeks of her life, she was able to maintain her kindness and optimism, even in the midst of violence and degradation. Maria's gentle character belied her incredible courage, which emerged in the darkest hours of her short life. This humble girl with simple wishes, turned out to have a great strength of spirit.
 Her surviving diaries and letters offer a fascinating insight into the private life of a loving family, for whom this middle child ultimately became a pillar of strength and hope. It was no accident that Maria was chosen among her sisters to accompany her parents to Ekaterinburg, where the entire imperial family would ultimately meet their brutal end.
 She was murdered along with her family members in a cellar of a house chosen for this "special purpose", on a stuffy summer night in 1918, only a few short weeks after her 19th birthday.  Two sets of charred remains, confirmed to be Maria's and her brother Alexei's, were not discovered until almost 90 years later, separately from those of the other victims of that massacre. Today it is still unknown if these remains will ever be allowed to be laid to rest.
In this book, Maria Nikolaevna Romanov is alive once again, and her voice is heard through her writings, revealing her as much more than a pretty princess wearing white dresses in hundreds of faded sepia photographs. 
Author Spotlight – Helen Azar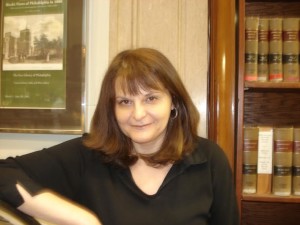 Helen Azar grew up in a Russian speaking household and as a child used to compile paragraphs from children's books and magazines for fun.
After a relatively short career in research science Helen decided to switch gears and return to grad school to fulfill a dream of becoming a librarian. For 10 years  she worked at the Free Library of Philadelphia, during which time she also became a published author.
Specialties: Research in European history, as well as science (forensic anthropology). Co-authored (with author and historian Margarita Nelipa) several "science-meets-history" articles.
While researching for her first book, "The Diary of Olga Romanov", Helen visited Russia several times, and as part of the library school academic curriculum worked in the Rare Book Fund at the Museum at Tsarskoe Selo, which holds the imperial book collection, including that of Catherine the Great and the last Tsar Nicholas II.
Helen's professional scientific training and a passion for Russian history led to co-authoring several articles on the identification of the remains of the last Tsar and his family.
Currently Helen lives in Australia and works at home, translating, researching and writing books on Romanov family history. She led her first the centennial "In Their Steps" Living History Tour in July of 2018, to commemorate 100 years since the murders of the Romanov family members, and is working on another tour for the later part of 2020.