THE DIARY OF OLGA ROMANOV: Royal Witness to the Russian Revolution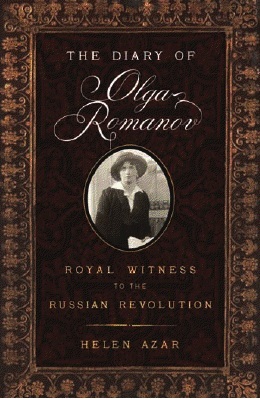 The First English Translation of the Wartime Diaries of the Eldest Daughter of Nicholas II, the Last Tsar of Russia, with Additional Documents of the Period
In August 1914, Russia entered World War I, and with it, the imperial family of Tsar Nicholas II was thrust into a conflict they would not survive.
His eldest child, Olga Nikolaevna, great-granddaughter of Queen Victoria, had begun a diary in 1905 when she was ten years old and kept writing her thoughts and impressions of day-to-day life as a grand duchess until abruptly ending her entries when her father abdicated his throne in March 1917. Held at the State Archives of the Russian Federation in Moscow, Olga's diaries during the wartime period have never been compiled into English until this volume.