ROMANOV FAMILY: TOYS OF THE CHILDREN OF THE LAST TSAR
From the diary of Empress Alexandra Feodorovna:
"In the house where there are children, all the surroundings and everything that is going on around them will affect them. Even the smallest detail can have either a wonderful or a harmful effect. Even the nature around them can shape their future character. All the fine things seen by the children's eyes are imprinted in their sensitive hearts "
The types of educational principles that guided Tsar Nicholas II and Tsaritsa Alexandra can even be seen in the kinds of toys that their children: Tsarevich Alexei and Grand Duchesses Olga, Tatiana, Maria and Anastasia, played with.
The Romanov children were given toys only on holidays or special occasions. The rest of the time they played creative games: for example they had different cardboard sets for learning languages, geography, history, etc.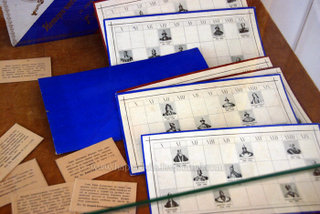 When the imperial children got older, games were supplemented by embroidery, and when the grand duchesses were still very small they were all taught to sew, knit, and make dresses for their dolls and handmade gifts. Alexandra Feodorovna thought that even small girls should be busy with something all the time, and be able to make clothes for their dolls, including national costumes of the various people from all over the Russian empire.
Each little grand duchess had her own sewing kit which she used to make clothes for her dolls. The imperial children were raised to appreciate all nationalities of their vast Russian empire and their dolls wore various costumes representing each one.
The imperial children had a toy tower and a big music box based on Russian fairy tales: everything was tied into some Russian tradition. It was meant to teach the children that one cannot lead the nation without having a deep understanding of its cultural and spiritual values.
The Romanov sisters had a large collection of dolls from England, France, Germany and Russia, their most favorite were the German porcelain dolls with eyes that closed and natural hair. These beauties were dressed in fancy dresses made of batiste and satin decorated with lace. These dolls that belonged to the Grand Duchesses were simply breathtaking – with their numerous elegant dresses, hats, skirts, purses and accessories.
Empress Alexandra often took part in the games with her children, she taught the girls how to properly dress their little porcelain charges and take care of them and their clothes.
Every day at tea time, the little grand duchesses came down from the playroom in their white dresses, to their mother's Lilac boudoir, and played with their toys on the special carpet there.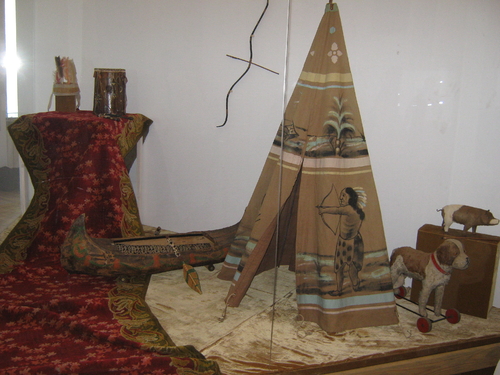 '
Read here about Project Happy Dolls at Tsarskoe Selo