ANASTASIA ROMANOV: HER REGIMENT, INFIRMARY AND MEDICAL TRAIN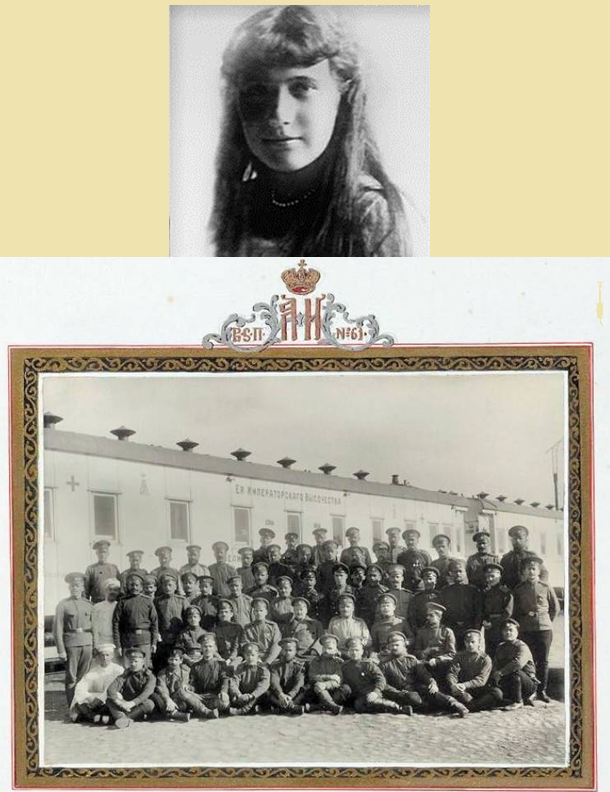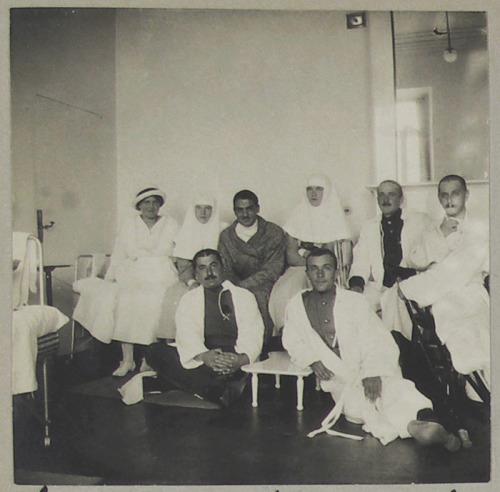 It was a Romanov family tradition for the Tsar to create each of the imperial daughters honorary commander of one of Russian regiments on her fourteenth birthday.
In 1901, after the birth of Nicholas II's youngest daughter Anastasia, the Kaspiysky 148th Infantry Regiment received the name of St. Anastasia – in honor of the baby grand duchess. Since then their regimental holidays were celebrated on December 22 – the day of the saint.
Kaspiysky regimental church was built in Peterhof by the architect Mikhail Fedorovich Verzhbitsky and in 1914 Grand Duchess Anastasia became the regiment's honorary commander (Colonel). Hence it became officially known as 148th Kaspiysky Infantry Regiment of Her Imperial Highness Grand Duchess Anastasia Nikolaevna.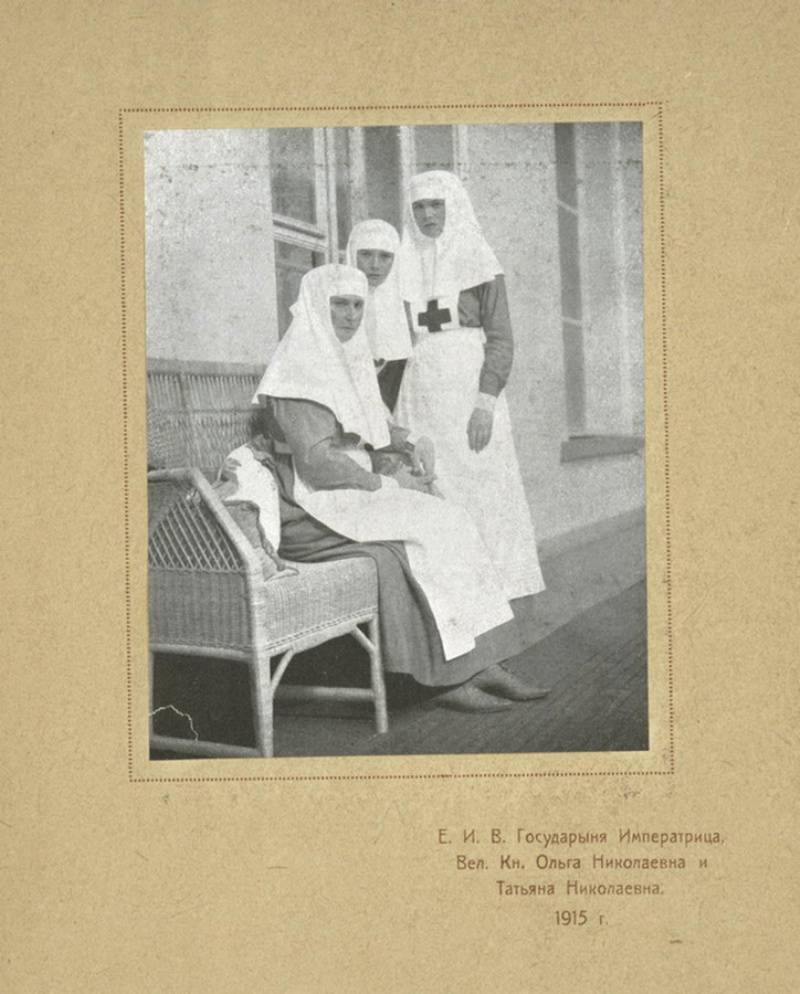 In the same year, after the start of the First World War, Empress Alexandra had many of the Grand Palace rooms converted into a military infirmary. Two eldest Romanov sisters, Grand Duchess Olga and Grand Duchess Tatiana became Sisters of Mercy, along with their mother. Grand Duchesses Maria and Anastasia were too young for such serious work, but they became the patronesses of their own infirmary.
Both younger Romanov sisters donated their own money towards the infirmary, they also regularly visited the wounded, read aloud to them, sewed and knitted for them, played cards and checkers, and wrote letters to the soldiers' families under their dictation. Often in the evenings they entertained the patients with telephone conversations, while preparing bandages and cotton.
"Today, I was sitting next to our soldier, and taught him to read, he really loves it" wrote Grand Duchess Anastasia in a letter. "He began to learn to read and write here at the infirmary. Two unfortunates died, and just yesterday we were sitting with them."
Grand Duchesses Maria and Anastasia arranged concerts for the wounded, and in general did their best to distract them from their painful thoughts. The girls spent many days and nights at their infirmary, only reluctantly leaving for their lessons.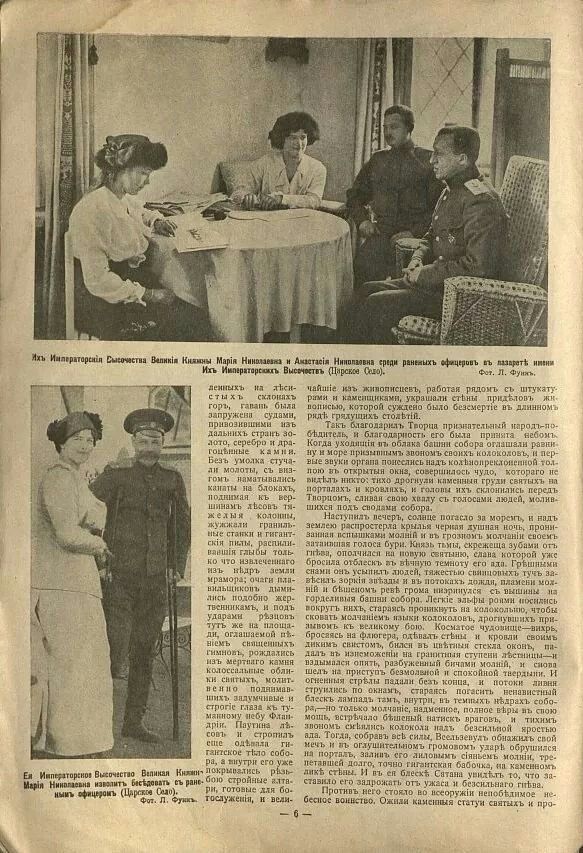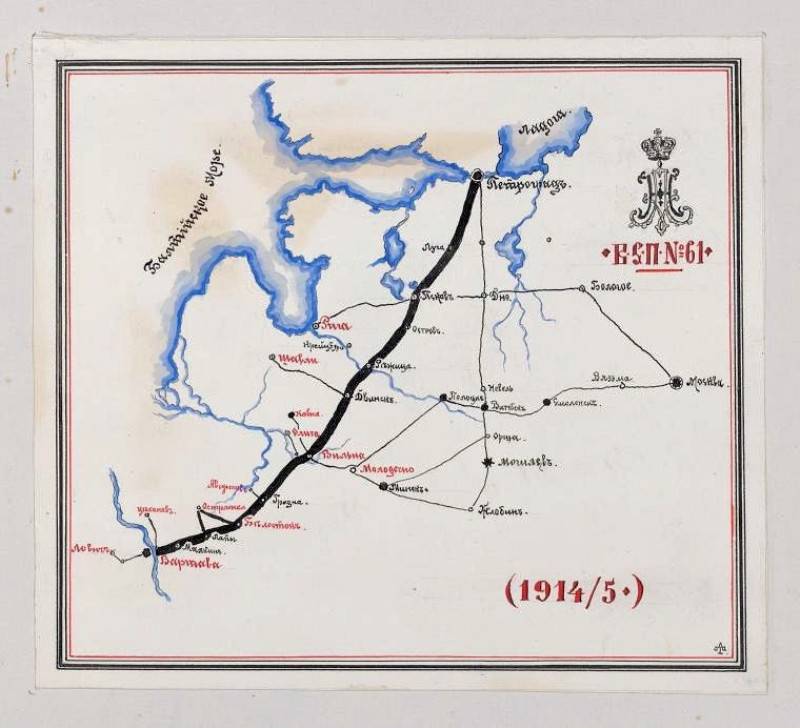 Since the beginning of WWI the military hospital train №61 was named after Grand Duchess Anastasia Nikolaevna. The Grand Duchess often visited the wounded on the train, and never shunned any nursing work that was necessary.
Towards the end of her life Anastasia Romanov recalled the infirmary days in letters from her Siberian captivity: "I remember how we visited the infirmary so long ago. I hope all of our wounded eventually survived. Almost all of then were taken away from Tsarskoe Selo. Do you remember Lukanov? He was so miserable and so kind at the same time, and always played with our bracelets like a child. His calling card is still in my album, but the album itself unfortunately remained at Tsarskoe. Now I'm in the bedroom, writing at a desk, and on it there are photos of our beloved infirmary. You know, it was a wonderful time, when we visited the infirmary. We often remember it, and of our evening conversations on the telephone and about everything else ... "
From the book MARIA and ANASTASIA: The Youngest Romanov Grand Duchesses In Their Own Words: Letters, Diaries, Postcards.