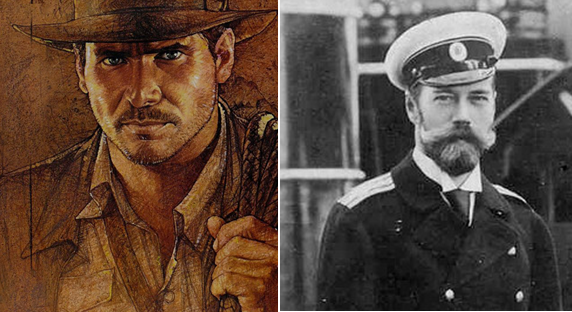 At the end of 1916, during a reconnaissance flight above Turkey's Mount Ararat, Lieutenant Rosovitsky of the Russian Imperial Army allegedly discovered a giant vessel that resembled Noah's ark. After this information was reported to Tsar Nicholas II, an expedition consisting of 150 soldiers was sent to the area.
Within two weeks the expedition reached the ark. According to Rosovitsky, the vessel looked like a combination of a giant barge and commercial train car built from oleander wood, which does not normally rot, but which was additionally preserved in the constant freezing temperatures of the mountain. The length of the barge was equal to about a city block. Inside were lots of separate rooms, large and small. The small ones were surrounded by metal grids which looked like cages.
Above the ship, the soldiers discovered numerous logs, which created an impression that timber was lifted to the top of the mountain, to build a small dwelling.
Very soon after the report of the expedition was presented to Nicholas II the Russian Revolution broke out and no follow-up was possible. Photographs, maps and other documents related to the ark expedition mysteriously disappeared.
To my knowledge, there was no mention of this expedition in Nicholas II's 1916 diary, nor in any other members' of the Romanov family.