ON THIS DATE IN THEIR OWN WORDS: TATIANA ROMANOV. 13 SEPTEMBER, 1914.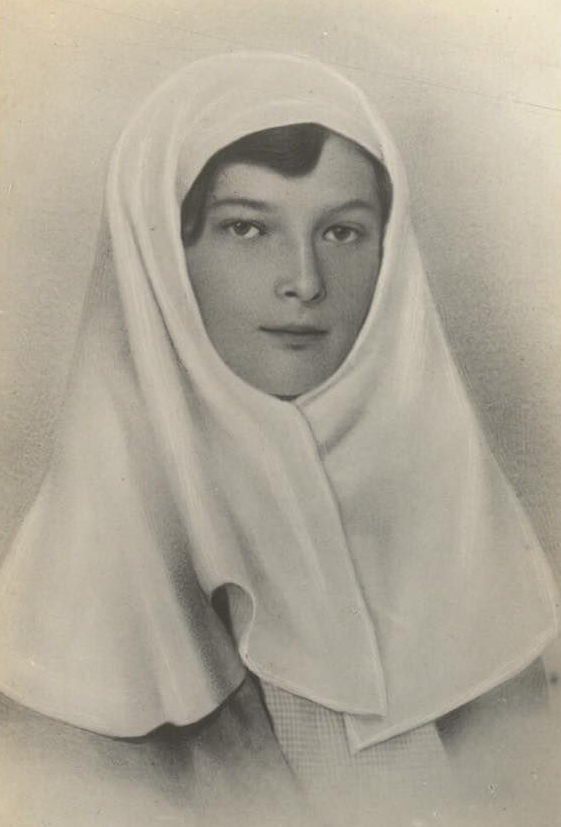 From the 1914 diary of Tatiana Romanov:
Saturday, 13 September. Had a lesson in the morning. Saw Nikolai Pavlovich for one minute. Then to "Znamenie", from there to our infirmary. Today we had two surgeries, my Girsenok from yesterday, they cut his leg and removed fractured pieces of bone, and then Olga's Ogurtsov [they did] the same from his right palm. Then [we] sat on the third ward. Went to see the rest [of the wounded]. Breakfast 5 with Papa, Mama and Count Fredericks. In the afternoon walked 4 with Papa, Mama [rode] next to us in a charabanc. Had tea upstairs. Had a lesson. Went to vsenoshnaya. Had dinner 4 with Papa, Mama and Resin.
From the book Tatiana Romanov, Daughter of the Last Tsar: Diaries and Letters, 1913–1918