ON THIS DATE IN THEIR OWN WORDS: NICHOLAS II – 16 MARCH, 1913.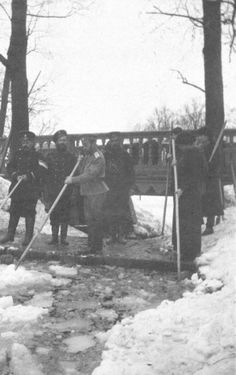 From the 1913 diary of Nicholas II:
16th March. Saturday. Was busy from 10 o'cl. until one. Did not take a walk. At breakfast were: Olga, Gavriil (on duty) and Fredericks. Both received Prince Golitzyn, Ditz and a deputation of huntsmen with congratulation for the 300th anniversary [of Romanov Dynasty]. Worked on ice with Marie. Towards the end Alexei came with V.N. Derevenko, like yesterday. After tea, read for a bit and at 6 1/2 went to vsenoshnaya with the removal of the Holy Cross. Archmandrite Shavelsky performed the service. In the evening studied for a long time.