TATIANA ROMANOV: HER HANDWRITING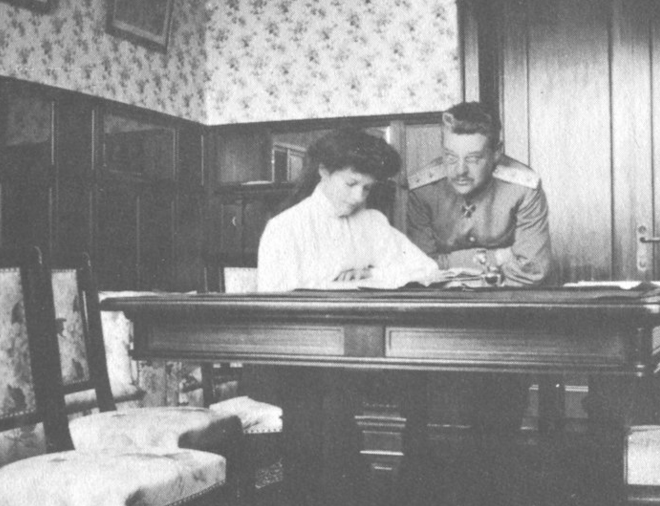 By the time I started working on Grand Duchess Tatiana's letters and diaries, I had already completed numerous translations of the personal writings of other members of the Romanov family, and as a result was already familiar with their manner of expression, the idioms they used, and so on. Tatiana's handwriting, however, was completely unique and certainly the most difficult to decipher out of all the Romanov family members. Her writing is sharp and graphic, with angular up and down diagonal strokes that evoke gables – very unusual for Russian penmanship.
Having first examined Tatiana's handwriting, I thought I would never be able to decipher it, and almost abandoned the project. Fortunately, I decided to persist, and ultimately—short of occasional illegible words—I was able to decipher, transcribe, and translate it all. I was lucky to be able to study Tatiana's handwriting directly from many of her original letters and postcards held at Beinecke Rare Book and Manuscript Library in Yale University. Her hand is so distinct that there was never any question as to who wrote the correspondence…
Apparently I was not the only one who found Tatiana Romanov's handwriting unusual. Romanov family friends and acquaintances, and even members of her immediate family also had something to say about her penmanship. Please read on!
From the 1916 memoirs of Semyon Pavlov (patient of Sister Tatiana Romanov)
"Grand Duchess Tatiana Nikolaevna's handwriting was Gothic, but surprisingly clear and beautiful. Any expert in graphology would say that her handwriting indicates a strong and courageous nature."
Letter from Tatiana Romanov to Valentina Chebotareva.
"Sweet Valentina Ivanovna… Sometimes I look at the little piece of paper, which you wrote to me about my handwriting, do you remember? Already one change has happened, which we did not expect so soon. It's funny but still some of the character traits are correct…"
Letter from Tatiana Romanov to her brother Alexei
"… Alexei darling, write to me, let me know if you can read my handwriting? If not, I will try to write more clearly…"
Letter from Tatiana Romanov to her mother
"… I hope Mama, little soul, that you have no difficulty in deciphering my charming handwriting which you love so much!! …"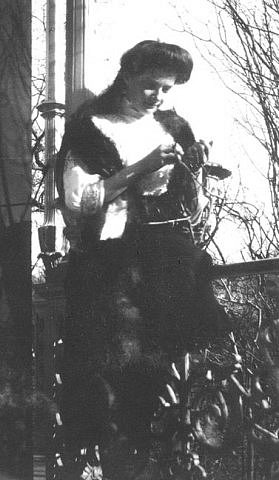 Above excerpts are from the book Tatiana Romanov, Daughter of the Last Tsar: Diaries and Letters, 1913–1918