ROMANOV FAMILY: ON THIS DATE IN THEIR OWN WORDS. ANASTASIA ROMANOV. 25 JANUARY, 1915.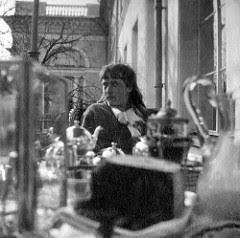 1915 letter from Anastasia Romanov to Nicholas II:
25 January. My precious Papa darling! Now we are going to church. The weather is wonderful now, the sun shines so nicely.
Yesterday Mama's train arrived with the wounded. I wish I were with you! I will finish this letter later as I will be late for church. Well, we just got back from our infirmary. 11 lower ranks arrived there. This one poor young officer, who was injured in the head and therefore cannot speak and can barely hear. I got a letter from a soldier. We went to Glindeman's wedding, he is from the 3rd Sharpshooter regiment. His current wife is sweet and very young. Their wedding took place at the Palace lower church. Of course there was some confusion prior to it, because no one knew where it will take place, and poor Glindeman ran around and did not know what to do.
Right now we will have tea, but Mama and Olga and Tatiana have not returned from the Grand Palace yet. They have been there for over an hour already. Regards to Nikolai Pavlovich and to Mordvinov too. Vachnadze can walk already, he is a Nizhegorodetz. Well, I think I told you everything we did. Kiss to Aunt Olga.
Goodbye, Papa darling. I give you a big kiss, your loving daughter Nastasia Shvybzik. ANRPKZSG. May the Lord be with you! Sleep well and see me in your dreams.
From the book MARIA and ANASTASIA: The Youngest Romanov Grand Duchesses In Their Own Words: Letters, Diaries, Postcards.