ROMANOV FAMILY FRIEND: ANNA VYRUBOVA
Anna Alexandrovna Vyrubova, nee Taneyeva, a noblewoman at Russian imperial court, became a very close friend to Empress Alexandra and the entire Romanov family. It was said that Tsar Nicholas II and Tsarina Alexandra almost considered her their fifth daughter.
"Anya", as the family members affectionately referred to her, even worked as a Sister of Mercy along the side of the Empress and her daughters, Grand Duchesses Olga and Tatiana, after the First World War began.
In early January of 1915, Anya boarded a train from Tsarskoe Selo to St Petersburg, and was involved in a very serious, near fatal accident. She survived, but was left crippled for the rest of her life. There is a myth that Grigori Rasputin, who was brought to see Anya shortly after the accident, was the one who saved her life.
After the Russian revolution, Vyrubova was one of the few friends of the Romanov family who attempted to arrange a plot to save them from captivity, but unfortunately failed.
From the 1915 diary of Olga Romanov:
"2 January…. There was a train crash. [Anya] was hurt very badly, poor thing, but is conscious. K. came by. Gr.[igori] Yef.[imovich] came over. [He] stayed all night, [illegible] with her [Anya]. Left after 12 o'cl. Papa was there. "
From the 1915 diary of Tatiana Romanov:
"2 January… There was a train wreck and we waited for Anya. Met her at the station, she was badly hurt, and in a very serious condition. Brought [her] to us. Grigori came, then Papa. Anya received a communion."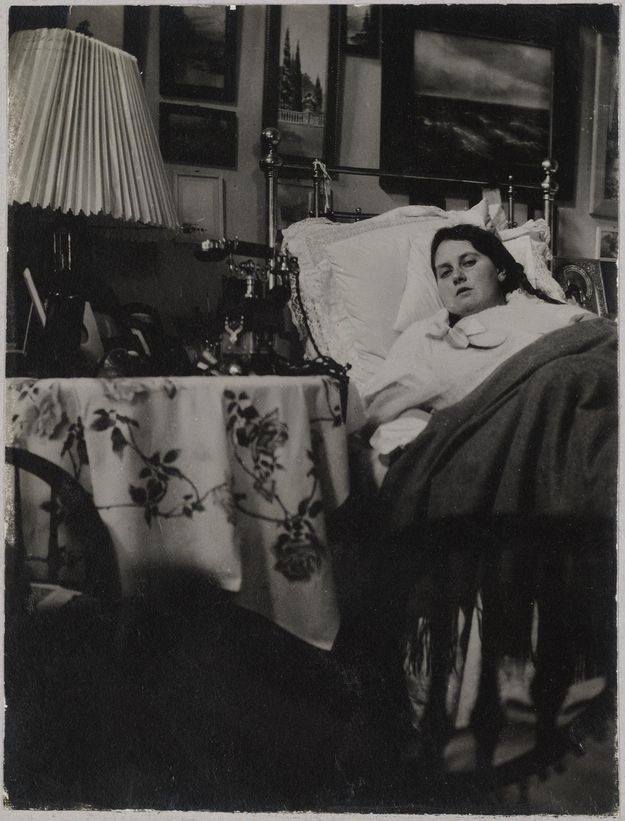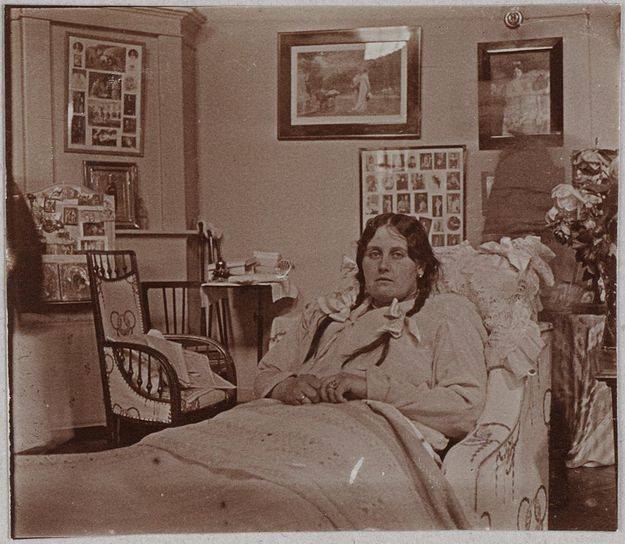 From the memoir of Anna Vyrubova:
"At a little past five o'clock of the afternoon of January 2, 1915, I took the train at Tsarskoe for a short visit to my parents in St. Petersburg. With me in my carriage was Mme. Skiff, a sister of a distinguished officer of Cuirassiers. We sat talking the usual commonplaces of travel when suddenly, without a moment's notice, there came a tremendous shock and a deafening crash, and I felt myself thrown violently forward, my head towards the roof of the carriage, and both legs held as in a vise in the coils of the steam-heating apparatus.
The overturned carriage lurched and broke in two like an eggshell and I felt the bones of my left leg snap sharply. So intense was the pain that I momentarily lost consciousness. Too soon my senses returned to me and I found myself firmly wedged in the wreckage of wood and iron, a great bar of steel crushing my face, and my mouth so choked with blood that I could not utter a sound. All I could do in my agony was silently to pray that God would give me the relief of a quick death, for I could not believe that any human being could endure such pain and live…. At the end of the journey to Tsarskoe Selo I dimly recognized the Empress and the four Grand Duchesses who had come to the station to meet the train. Their faces were full of sympathy and grief, and as they bent over me I found strength to whisper to them 'I am dying.' I believed it because the doctors had said so, and because my pain was so great…."
From the books:
Tatiana Romanov, Daughter of the Last Tsar: Diaries and Letters, 1913–1918
and
The Diary of Olga Romanov: Royal Witness to the Russian Revolution