ROMANOV FAMILY: HOW MANDARIN ORANGES BECAME RUSSIA'S NEW YEAR TREAT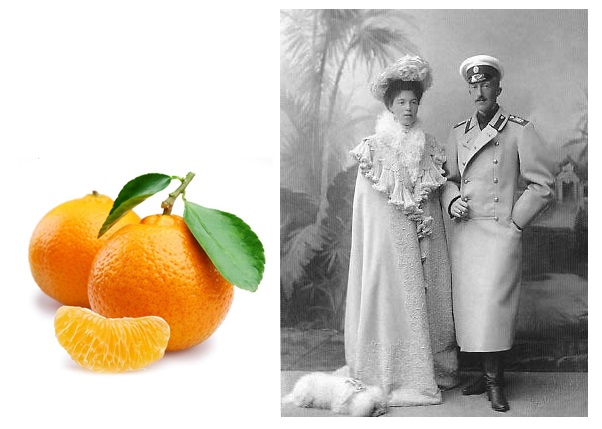 New Year celebrations are arguably the most major holidays in modern Russia. One of the traditional treats on a Russian New Year's table are mandarin oranges. This fruit was not native to Russia – it was introduced only a few years prior to the Russian revolution – by a member of the Romanov family Grand Duke Peter of Oldenburg, a great grandson of Tsar Nicholas I and first husband of Grand Duchess Olga Alexandrovna, sister of Tsar Nicholas II.
In 1912, the brother in law of Nicholas II founded the first resort in Abkhazia: Gagry. There he began planting various foreign trees that thrived in a warm climate : eucalyptus, palm and tangerine trees. This experiment proved to be very successful. Within four years, the local newspaper wrote: "The experiment has confirmed that the whole of the Caucasus, the Black Sea coastal strip is quite suitable for cultivating mandarin oranges, lemons and oranges."
Mandarins were considered a special treat, and hence became one of the staples on celebratory tables all over Russia – especially on New Year!