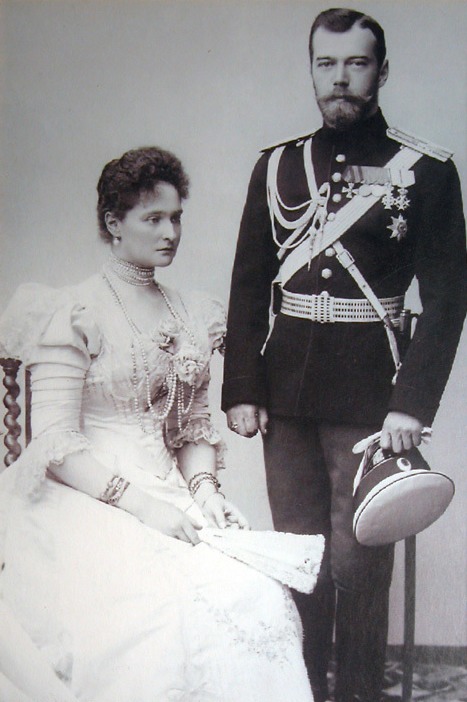 Romanov family x-rays:
In the winter of 1898 Dr H.H. Horne brought his X-Ray machine to the imperial palace in St Petersburg at the request of Tsar Nicholas II. Having heard about this cutting edge invention, the Tsar of Russia was curious to see and experience it in person.
Mrs Horne, who was also present during the photographic session, often liked to tell the story of how she accidentally bumped into Nicholas II after the X-Ray equipment overloaded the palace's electrical system immersing them into complete darkness.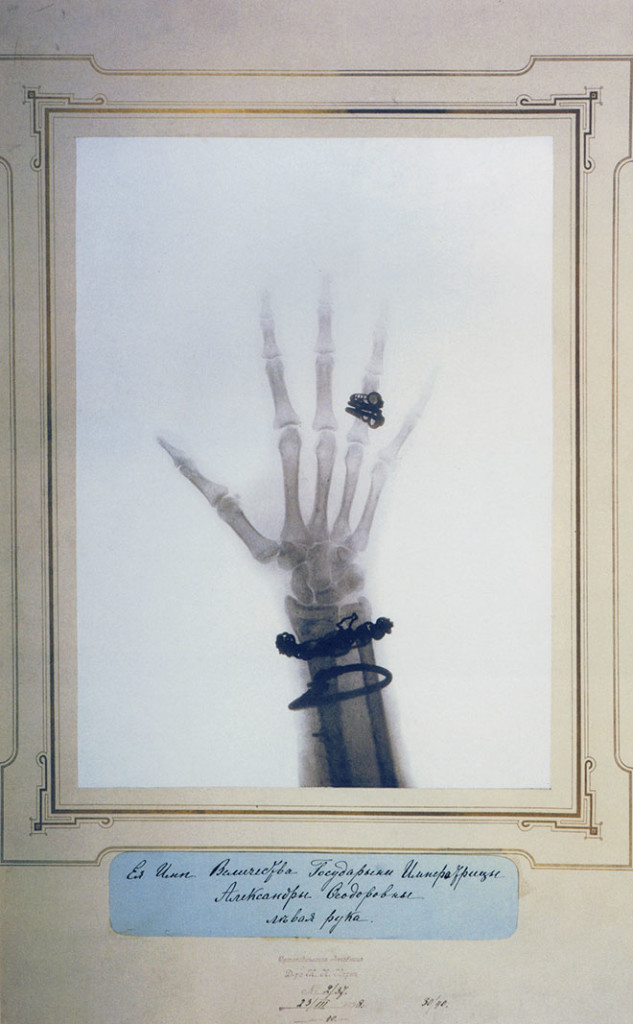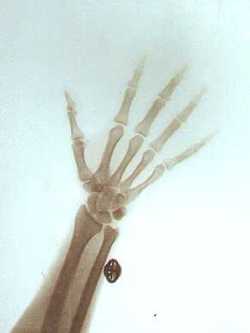 These two radiographic prints clearly show not only the bones, but also the cuff link of the Tsar and the bracelets and ring of the Tsarina.