Before the Portrait of the Martyr Tsar
By A. Balashev
(Translated by Helen Azar)
Although your life path may be arduous,
Although your passionate heart may be weary, –
Do not lower your shade,
Do not accept your fate!
When storms drag you down,
Come to Him with your doubts,
And gaze with reverence,
Into His unearthly eyes!
Our sobs seem vain,
From wretchedness of our exile –
Before the laurels of His suffering,
Before His eternal great deed!
May that Regal noble feat
Resurrect in you like a symbol,
Brightening your fruitless path,
And like a guiding torch,
Lead you to Russia's greatest feat!
————————————————————————-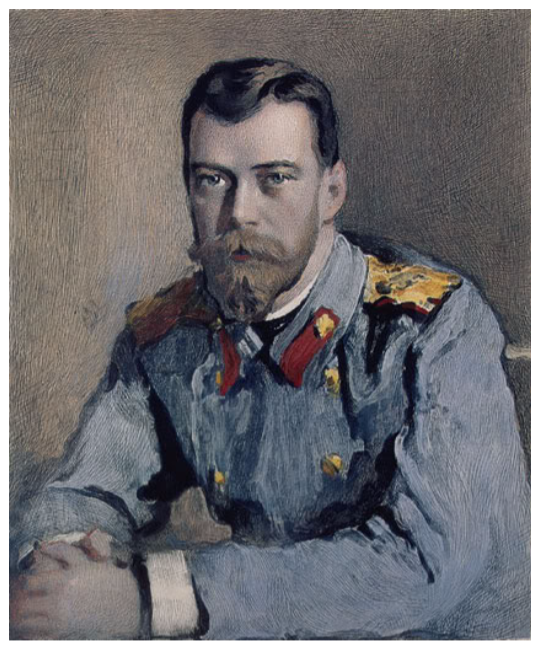 I am gazing at the regal portrait.
My soul is anxious, frozen.
I see a trace of much suffering
And love that forgives all.
The eyes are like heavens, so blue,
Radiant, wise, gentle gaze.
His features are magnificent, kind
Which reveal a pure heart.
He accepted God's will for all,
So charming and simple!
He stands in the crossroad of Russian fields
Alone in regal full
And nearby are his Children and Empress,
And only a pair of faithful servants –
Their holy righteous faces
And mountains of treachery around them.
With his love he conquered
The evil that mocked him…
Onto the sorrowful but pure heart.
Tears roll down inertly
21-08-2006
Tatiana Bulanchikova