GRAND DUCHESSES MARIA AND ANASTASIA'S INFIRMARY
After the start of the First World War, "The Little Pair" – Grand Duchesses Maria and Anastasia were still too young to be certified as "Sisters of Mercy" like their elder sisters Grand Duchesses Olga and Tatiana. However they too had their own infirmary located within a short distance of the Alexander Palace. The girls visited the patients at their infirmary daily: reading to them, helping them write letters, playing games, and generally trying to boost the morale of the wounded soldiers and officers. This was probably the first time the young grand duchesses faced the darker side of life – and death – as war time became their new reality. They recorded news of the infirmary regularly in their diaries and letters.
Grand Duchess Maria: "…This afternoon Anastasia and I went to our infirmary. 15 men arrived here on Shulenburg's last train…"
Grand Duchess Anastasia: "We just returned from our infirmary, [saw] a dying soldier and others too. Of course they are such darlings. Saw the officers, where your sharpshooters are. Ortipo was also there, and everyone was terribly happy."
Grand Duchess Maria: "Today we went to our infirmary, there were many serious head wounds and one in the stomach. Today they all wrote letters home, and a few Siberians could not, so the other wounded helped them."
Grand Duchess Anastasia: "Now Marie and I will go to our infirmary, they brought Nikolaev there, the former officer of the Svodny Regiment." "… We went to our infirmary, and then we four walked in a light rain, the weather is unpleasant. Three of our wounded from the Svodny Regiment returned there, and I saw them here in the round hall on duty."
Grand Duchess Maria: "In the afternoon, Anastasia and I will probably go to our infirmary. We have this one soldier there who does not say anything, but is awfully sweet. For some reason he loves bracelets and played with one of mine for a long time. We have three soldiers who cannot write at all. One of them learned to read a little with us. We have four officers. One is tall, [he] stinks and is afraid of dressings, and has a wife. Another is fat and not too smart. The third, a regiment commander, always has a bunch of visitors, and the fourth is leaving today it seems. Nikolaev just arrived here from the Svodny Regiment, [he] was wounded, and we are going there now." "Yesterday when we came to our infirmary, suddenly masses of people started coming out of the infirmary (that is the Svodny Regiment officers) and among them was my Demenkov."
Grand Duchess Anastasia: "Well, we just got back from our infirmary. 11 lower ranks arrived there. This one poor young officer, who was injured in the head and therefore cannot speak and can barely hear. I got a letter from a soldier." "We continue to go to the infirmary. Our poor old ensign from the 5th Siberian regiment, arrived three days ago and today he is bad so he probably won't survive, the poor thing."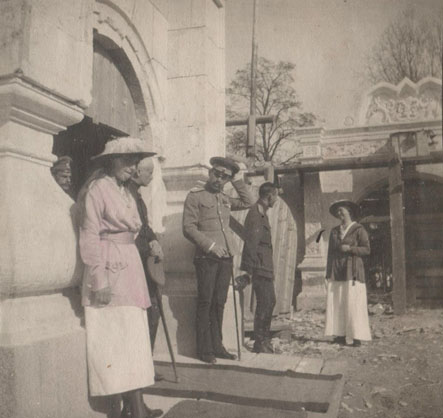 Grand Duchess Maria: "They brought two new officers to our infirmary, from the 5th Siberian Infantry Regiment, one heavily [wounded]." "I was just at our infirmary with Anastasia. It's so nice that everyone now knows that you replaced Uncle Nikolasha…"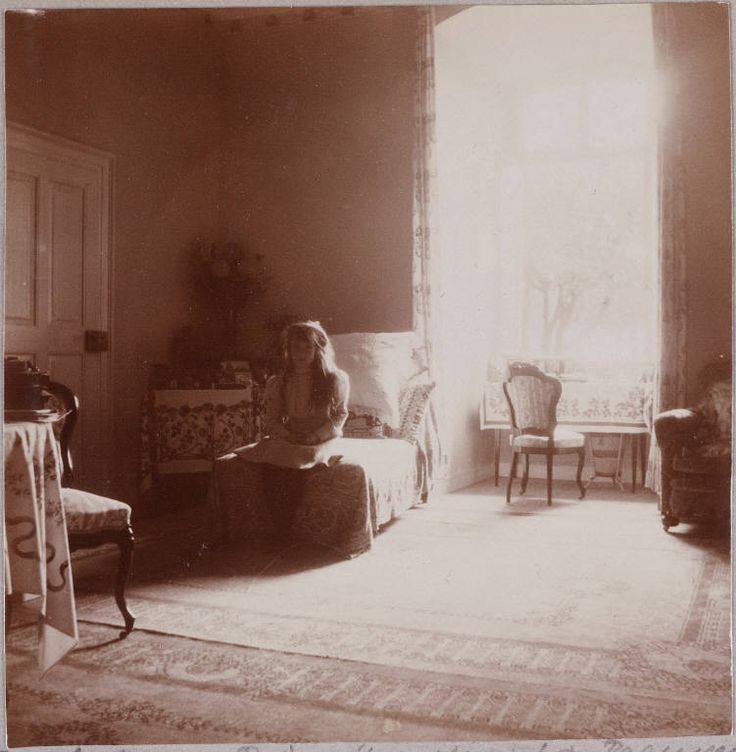 Grand Duchess Anastasia: "This afternoon we went to our infirmary. There was a concert. Delazari sang with some three [people], then a young lady danced alone, who danced and sang and also the little man who was at Anya's in the winter, he told awfully funny stories, so everyone was dying of laughter, but he himself did not laugh at all, I cannot remember his name for anything, but if I remember I will write it."
From the book MARIA and ANASTASIA: The Youngest Romanov Grand Duchesses In Their Own Words: Letters, Diaries, Postcards.