This photograph was taken in the apartments of Grand Duchess Elizaveta Mavrikievna, wife of Grand Duke Konstantin Konstantinovich (1858-1915), the Romanov family poet known as "KR". Known to the extended Romanov family as "Aunt Mavra", Elizaveta Mavrikievna lived out her last years (1922-1927) in exile in this Oldenburg castle.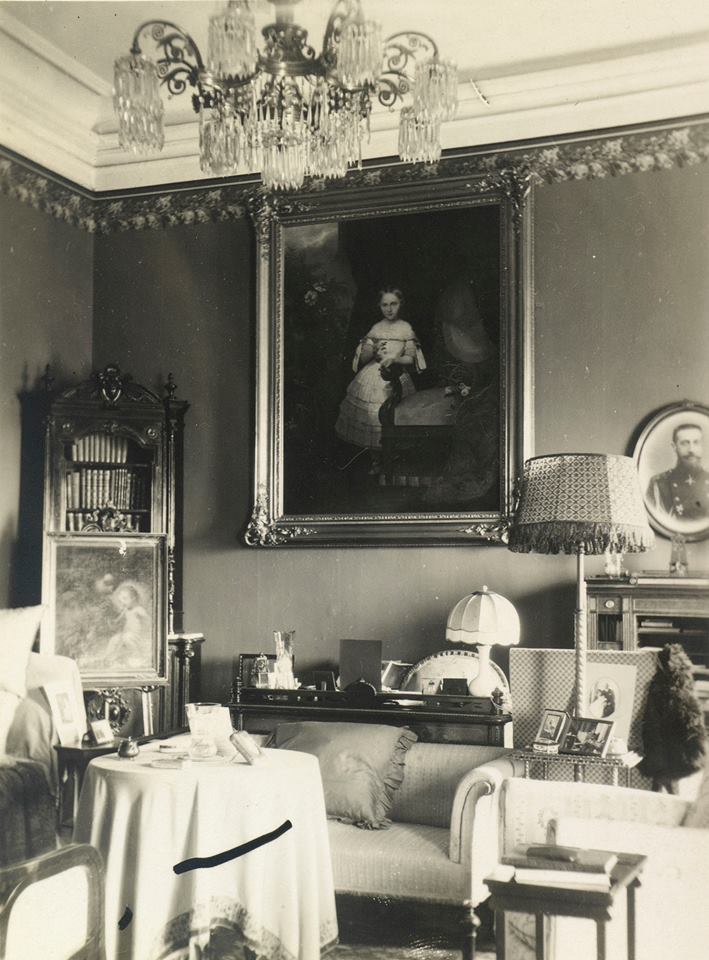 On the wall of her room you can see a portrait of her husband, a drawing of the Madonna and Child (Elizaveta Mavrikievna did not convert to Orthodoxy and remained Lutheran), photographs of her children who were murdered by Bolsheviks in Alapayevsk.
The Grand Duchess herself is wearing a black dress – after the death of her husband and the murder of her sons, she wore mourning clothes until her own death.