Moscow resident was detained while trying to sell the missing 1864 diary of Tsar Alexander III.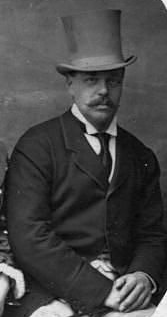 Seller of the diary of the Russian tsar, father of Nicholas II, was detained by police during an unsuccessful attempt to sell the 1864 journal of Alexander III, which was considered missing for many years.
The diary was discovered among several copies of rare books that the same man tried to pawn at one of the auction houses of the capital. Experts estimate that the imperial diary is worth up to 3 million rubles (approximately 45,920 USD). The other rare books are estimated at approximately the same value.
According to The State Archives of the Russian Federation (GARF), all of the confiscated material should be stored in the vaults.
The detainee claims that the confiscated library was purchased by his parents for a pittance in the late 1980's.
The remains of Tsar Alexander III had recently been exhumed to use for a genetic study in the new inquiry into the Romanov family murders.