ON THIS DATE IN THEIR OWN WORDS: TATIANA ROMANOV. 7-8 MAY, 1915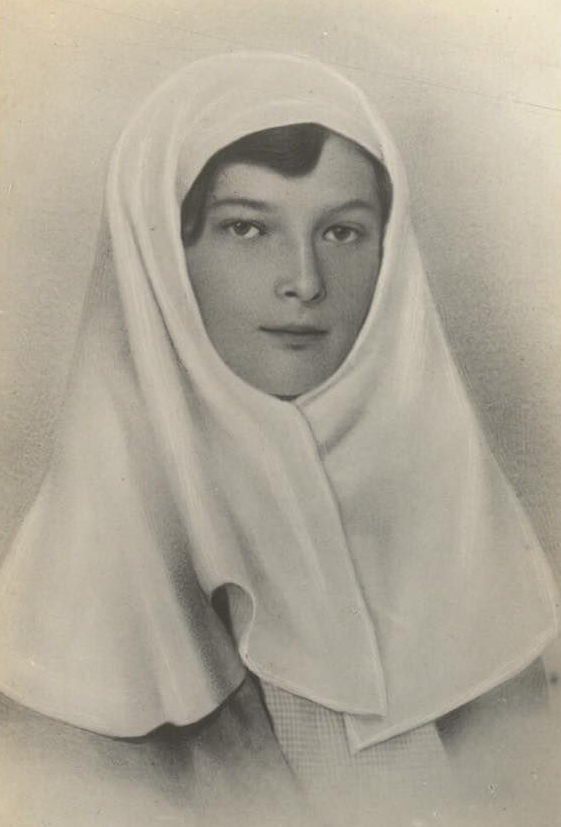 From the 1915 diary of Tatiana Romanov:
Thursday, 7 May. […] Drove with Mama to the infirmary. Officer Lignasevich of the 150th Taman Regiment had surgery. Very seriously wounded. [They] made an incision in the right leg [and[] took out the bullet. Then dressings […] [They] brought in three more officers. Saw everyone of course. Breakfast with Mama 5. Said goodbye to Karangozov and Gordinsky. At 2 o'clock there was a big meeting at the Grand Palace. Mama was there too. Took photographs. Went to [see] the wounded. Had tea with Mama. At 7 o'clock said goodbye to Alexei and the sisters and departed. Had dinner on the train with Isa, Resin, Zolotarev and two engineers.
Friday, 8 May. At 9 o'clock in the morning arrived in Vitebsk. Went to the cathedral, where there was a short moleben. Then went to infirmaries. Had breakfast on the train. Wonderful weather. Warm, and the greenery blossomed everywhere. Had breakfast on the train. At 3 o'clock drove to Mama's Red Cross warehouse. Then to three infirmaries. After that to have tea at the governor's house. When we arrived at the station, walked around the hospital train. At 7 o'clock left. Had dinner like yesterday and went to bed early.
From the book Tatiana Romanov, Daughter of the Last Tsar: Diaries and Letters, 1913–1918