ON THIS DATE IN THEIR OWN WORDS: NICHOLAS II – 5 APRIL, 1915.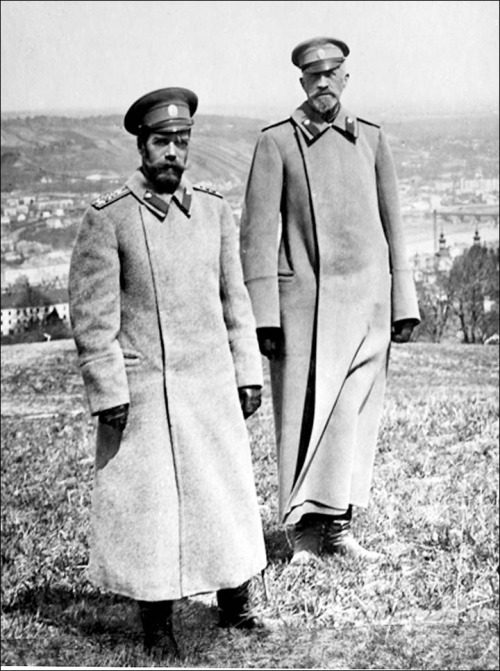 From the 1915 diary of Nicholas II:
5th April. Sunday. At 9 ¼ arrived at Stavka. After a talk with Nikolasha [I] went to [hear] a report. At 10 ½ went to obednya. During the day took a walk around Baranovichi and saw the training of artillery leib-Cossacks team. Read, wrote and rested before dinner. In the evening played some dominos. The weather was cold, sunny, and it even snowed a bit.