ON THIS DATE IN THEIR OWN WORDS: NICHOLAS II – 13 MARCH, 1913.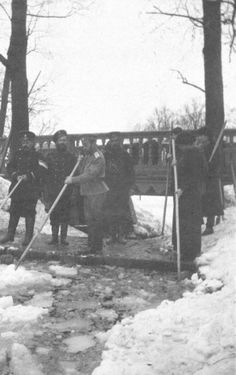 From the 1913 diary of Nicholas II:
13th March. Wednesday. Excellent sunny day. At 10 1/2 went to the city to the reception at the Winter Palace. Had breakfast at Mama's. Returned at 3 1/4 and from the station walked directly to work on [breaking] ice. Marie helped me. Before tea sat with Tatiana as usual. At 6 o'cl. received Maklakov. Finished paperwork before 8 o'cl. After dinner went to the other side [of the palace] and looked at porcelain.