ON THIS DATE IN THEIR OWN WORDS: GRAND DUKE DMITRI TO NICHOLAS II. 21 OCTOBER, 1910.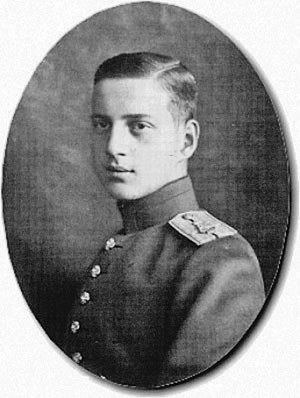 Grand Duke Dmitri Pavlovich to Nicholas II:
Petersburg, 1910. 21st October.
Dear Uncle,
I was awfully, awfully grateful to you for your dear letter. I was so terribly happy to get it that I honored it by standing up. And the entire time I read it, I was respectfully standing, bent in half.
I am awfully happy that you are coming here, as I want to see you so terribly much. Here in Petersburg there are rumors that there will be court balls this year, and I hope this is not true! And if it's true, then I already see myself in a waltz vortex with Zizishka Naryshkina. What a lovely couple!
Winter is in full swing here, freeze and a lot of snow, and the merry Petersburgers are riding in their sleighs already. Poor things, they think that winter is here already, but it's not! Soon it will be warm, and the streets will be [covered in] cloaca!
I visualize the hat, which my sister pulled onto her pedigreed head, about two meters in diameter. Such beauty!
Lessons have started at school, but they are significantly easier than last year. Again one can hear from the maneges: "Forward, strokes – left hand arrive". How familiar those sounds are to me, how much they speak to one's heart!
Lots of new officers at the courses, and the most charming of new recruits – is your Petrovksy cuirassier. An awfully important feeling overcomes me at the thought that I am no longer a new recruit, but a senior one.
The officers are saying that their tails fell off, those who were at new recruit courses, and now there is only a scab, and they call the new ones tailed beasts!
Once again I thank you for the letter. I laughed a lot from yours, although from respect I used the letter E: hehehehe and not hahahaha!
I respectfully kiss the hand of her majesty.
Yours, Dmitri