ROMANOV FAMILY: ON THIS DATE IN THEIR OWN WORDS. ANASTASIA ROMANOV, 30 JANUARY, 1915.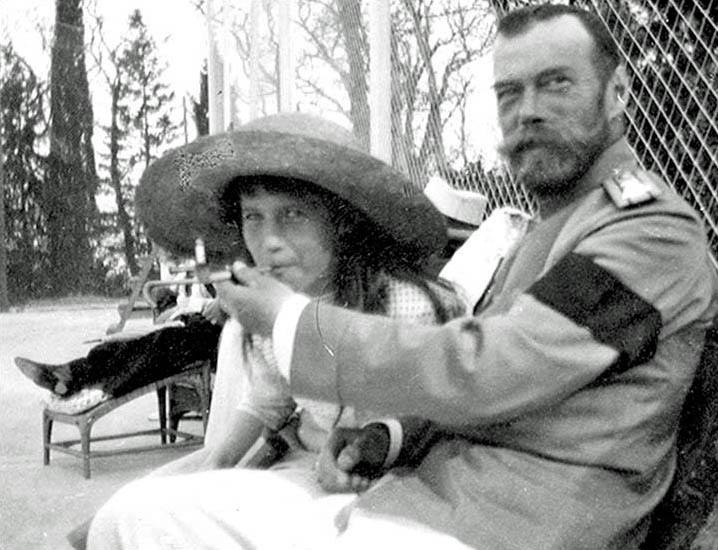 30 January, 1915. Tsarskoe Selo. My dear Papa Darling! I thank you very much for the kisses. I write to you so seldom, but [it is because I do not have] enough time. We just got back from riding. I taught Ortipo to "serve" and today to give paw, she does is so well, the darling. Now we will go to our infirmary. In the morning we went to Anya's. The nurses Olga and Tatiana went to Petrograd. Tatiana Andreyevna, the one with Aunt [Olga], she wrote to me that when you were at Aunt's you smoked a cigarette, she kept it and gave the ashes to the officers, and the ashtray was hers. Uncle Petya had breakfast with us. I am happy that I will see you soon. I give you a very big kiss. Your loving daughter, 13 year old Nastasia. Shvybzik. ANRIKZS. May God keep you. Sleep well.
From the book MARIA and ANASTASIA: The Youngest Romanov Grand Duchesses In Their Own Words: Letters, Diaries, Postcards.