ON THIS DATE IN THEIR OWN WORDS: OLGA ROMANOV. 4-5 MAY, 1918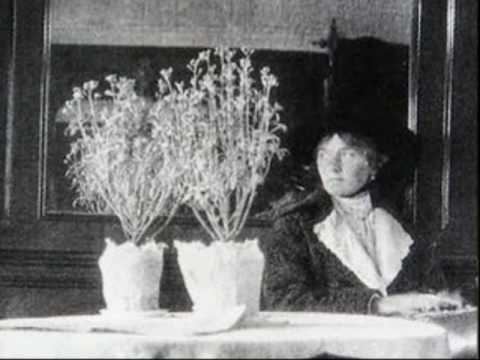 1918 Letter from Olga Romanov to Ekaterinburg:
Saturday, 6 o'clock, May 4th. We learned through a telegram from Matv.[eyev] that everything is fine. Oh my God, how are you? It is horrible not to be together and to know nothing about you, because what we are told generally is not always the truth. […] May God protect you. O.
May 5 [continued]. XPИCTOC BOCKPECE! [CHRIST HAS RISEN!] Dear beloved ones. We would love so much to know how you celebrated your Easter. Dear Mama, when will we finally be together? May God look after you. The midnight mass and the service afterwards were well done. It was beautiful and intimate. We put on all the side lights, except for the chandelier and there was enough light. The Little One slept during the service and did not participate in the Easter supper and did not even notice that we moved him to his bedroom. Today at 10:30 we gave Easter greetings to everyone and offered eggs. Everyone thanked us, in fact the nuns sang well as a whole, but the Easter hymns were dreadful, in the style of popular dances and at top speed. The candles were beautiful, with the golden stripes and it was for you that we lit them, in turns during the Easter mass, as well as Zina's candle. There are a lot of eggs, kuliches[1] and paskas[2], etc. Mama, my little soul, how are things with you? I feel sad – when I think about you – why do we have everything and you, what do you have? Dear and beloved Mama, how I would love to see you and kiss you!! At this moment Klavd.[ia] Mikh.[ailovna][3], Nastenka and the general are with the Little One. Rostovtsov sends his greeting by telegram as well as Kupytch, who writes about Voronezh and remembers the year 1915. We hear the sound of bells all the time. The weather is bad.[4]
[1] Easter bread
[2] Easter cake
[3] Klavdia Mikhailovna Bitner
[4] Letter ends here abruptly, so it is probable that a page is missing.
From the book Russia's Last Romanovs: In Their Own Words