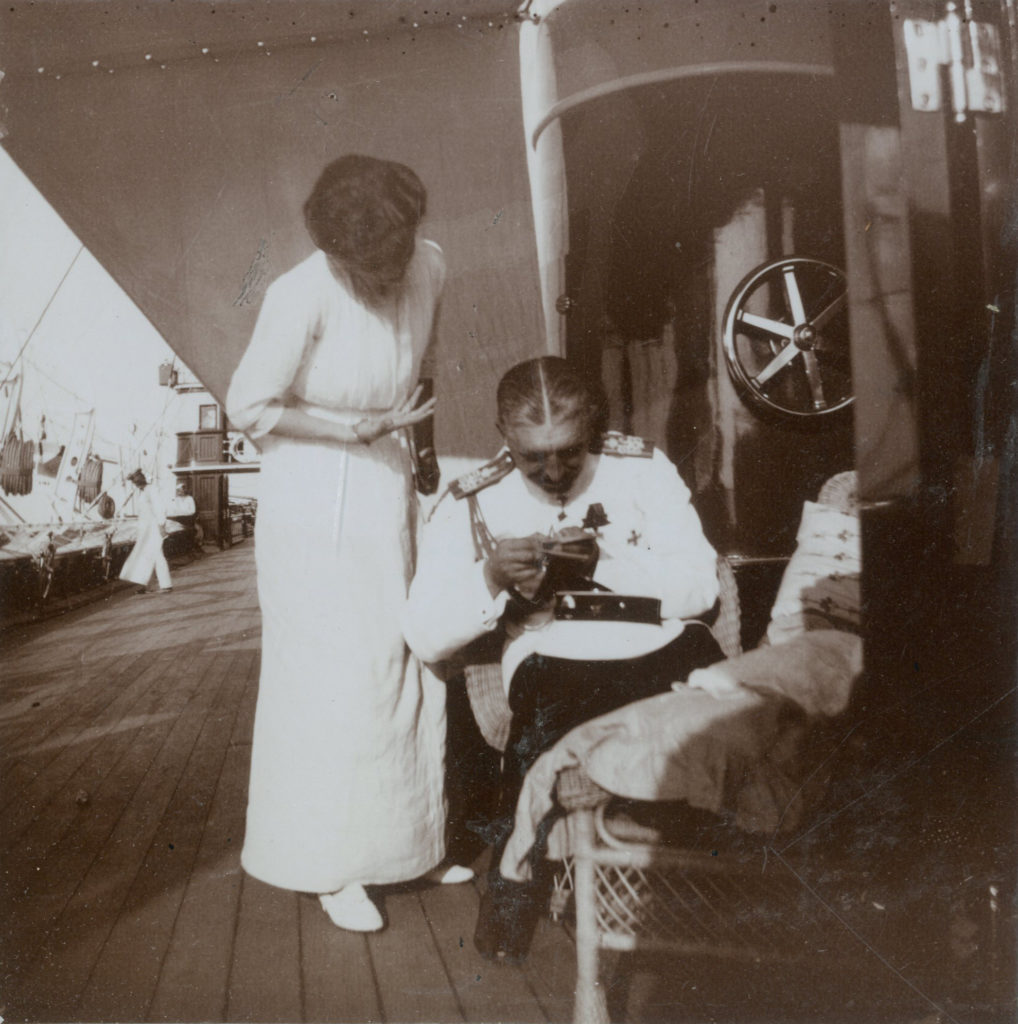 Nikolai Pavlovich Sablin, Adjutant, Captain 1st Grade and Officer Aide-de-Camp, was a great favorite of the Romanov family.
Grand Duchess Tatiana often mentioned "N.P." in her diaries and letters and always spoke very fondly of him.
After 1916, N.P. Sablin became Commander of the Imperial Yacht "The Standart". Read more DIARY OF TATIANA ROMANOV: N.P. SABLIN. 1913.