NIKOLAI KULIKOVSKY AND GRAND DUCHESS OLGA ALEXANDROVNA: THEIR LIFE AND MARRIAGE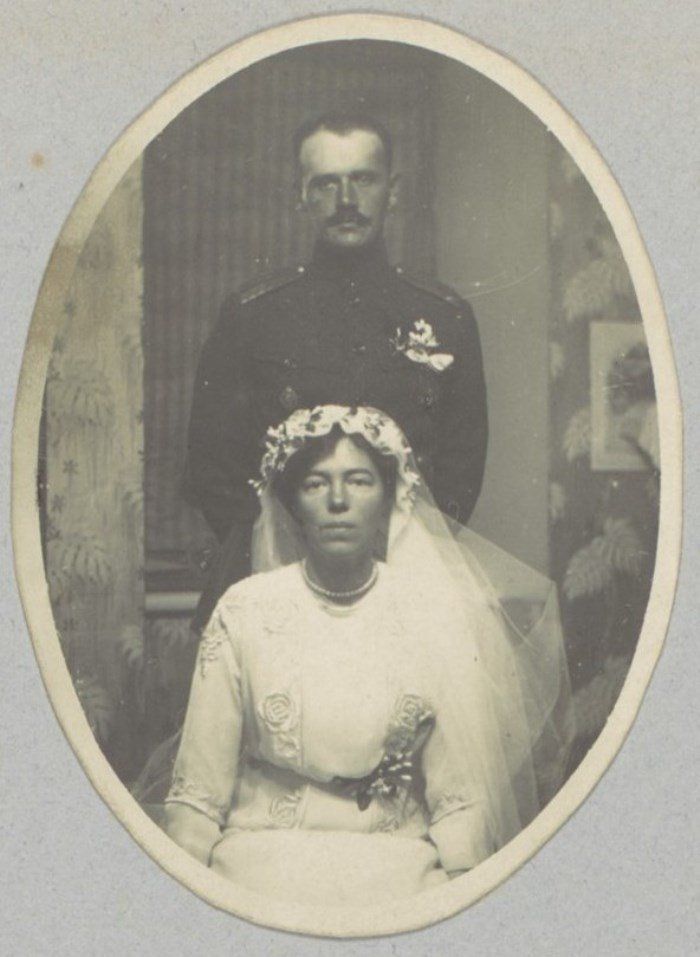 Nikolai Alexandrovich Kulikovsky (5 November 1881- 11 August 1958) was a Russian nobleman and military man. Educated at the Gurevich School in St. Petersburg and later at the Nicholas Cavalry School (1900-1902), Kulikovsky joined Her Majesty's Own Life-Guards Cuirassiers Regiment upon graduation.
In 1903, Kulikovsky met Grand Duchess Olga Alexandrovna at a military parade, and from then on, the couple drew closer, despite the fact that Grand Duchess Olga was already (unhappily) married to her cousin Duke Peter of Oldenburg.
In 1906, Kulikovsky was appointed the Duke of Oldenburg's aide, and their relationship became a decorous open secret.
Read more NIKOLAI KULIKOVSKY AND GRAND DUCHESS OLGA ALEXANDROVNA: THEIR LIFE AND MARRIAGE