TSAR NICHOLAS II'S AEROPLANE MAKER: IGOR SIKORSKY (1889 – 1972)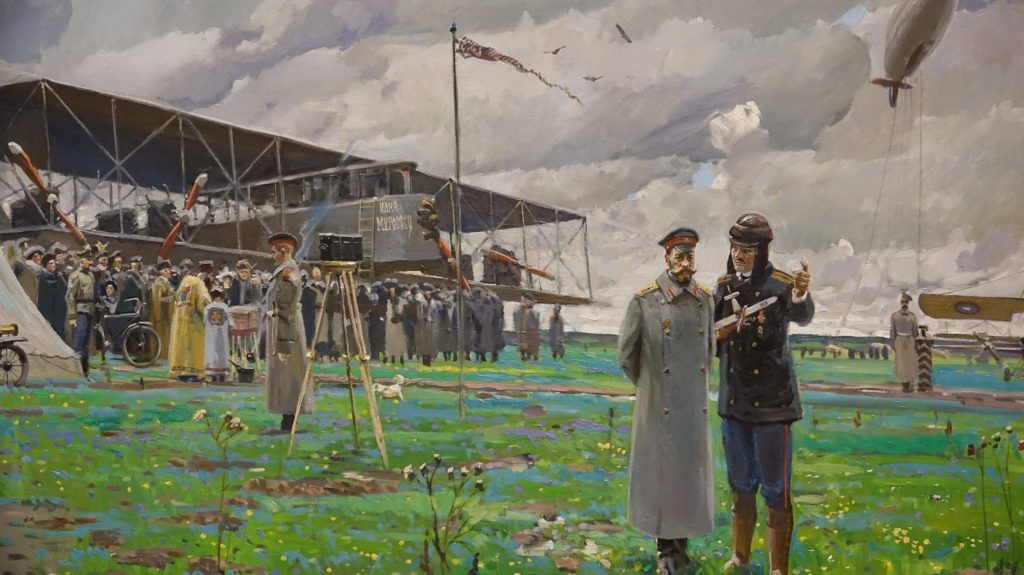 Born in Kiev (Russian Empire) on May 25, 1889, world famous Russian aircraft engineer, inventor and philosopher Igor Ivanovich Sikorsky was the youngest child of a well-known psychiatrist, professor of the University of Kiev – Ivan Sikorsky and his wife Maria, nee Temryuk-Cherkasova.
From 1903 to 1906 Igor studied at the St. Petersburg Naval Academy. In 1907 he entered the Kiev Polytechnic Institute, where he joined the "Aeronautics Mechanical Circle". In the next few years, Sikorsky built his first two simple coaxial helicopters. The capacity of the unit built in 1909 reached 9 pounds, and was presented at a two-day aeronautic exhibition in Kiev later that year. None of helicopters built until this point could take off with a pilot, so Sikorsky switched to building airplanes. In January 1910 he tested an aero-sleigh of own design and also flew the first plane of his construction: C-2. The following year he received his pilot license.
Read more TSAR NICHOLAS II'S AEROPLANE MAKER: IGOR SIKORSKY (1889 – 1972)