THE ROMANOV FAMILY: "GIANT STEPS" GAME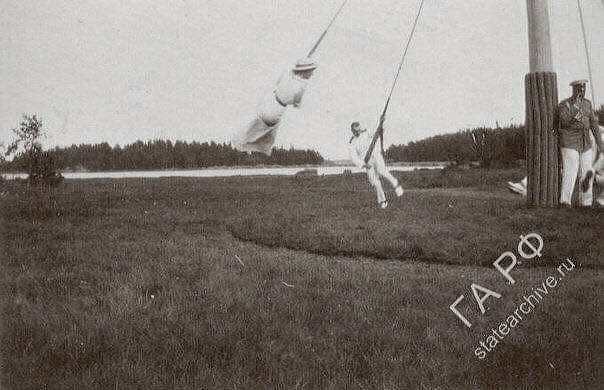 What exactly is "Giant Steps" the game that is so often mentioned in the Romanov diaries and letters?  A number of swings with harnesses are secured to a pole by long ropes, and everyone swings around, taking giant strides.
&nbsp
Anastasia to Nicholas II:  "31 May, 1916. Tsarskoe Selo… These days Maria and I swing on giant steps a lot. We are almost never nauseous, [although] we fell a bunch of times already, but so far have not hurt ourselves…"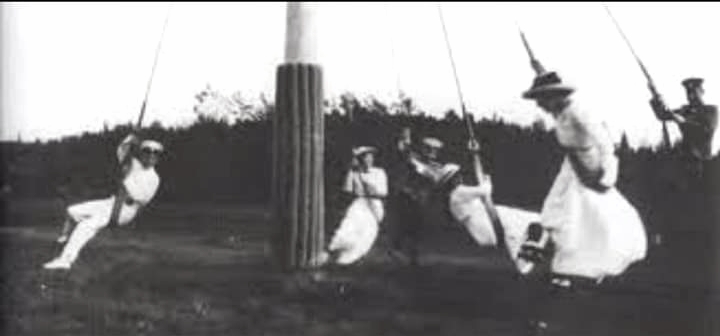 Nicholas II to Maria:  "Imperial Headquarters, 13 June, 1916… Alexei, Nagorny and Muravnukin are on the giant steps or we play a sort of hide-and-seek…"&nbsp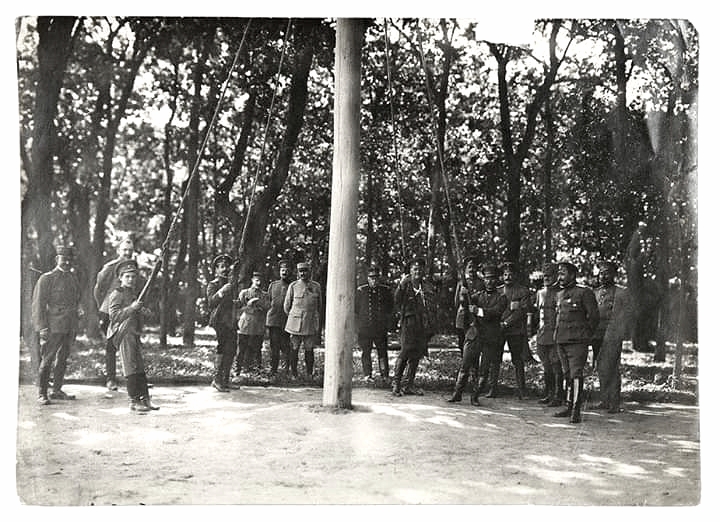 The Romanov family even built  a make-shift Giant Steps swing for Alexei in the backyard of Governor's mansion in Tobolsk, obviously it was one of their favourite activities.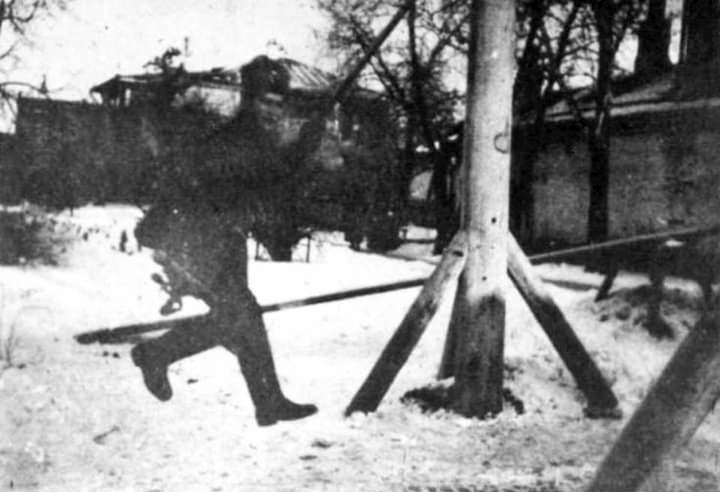 Apparently, "Giant Steps" is still relatively popular in modern Russia: