IN THE STEPS OF THE ROMANOVS: Final Two Years of the Russian Imperial Family 1916-18
Helen's Latest Book Translated directly from diary entries and personal papers of Romanov Family Members during the last two years of their lives. Order your printed copy or ebook today.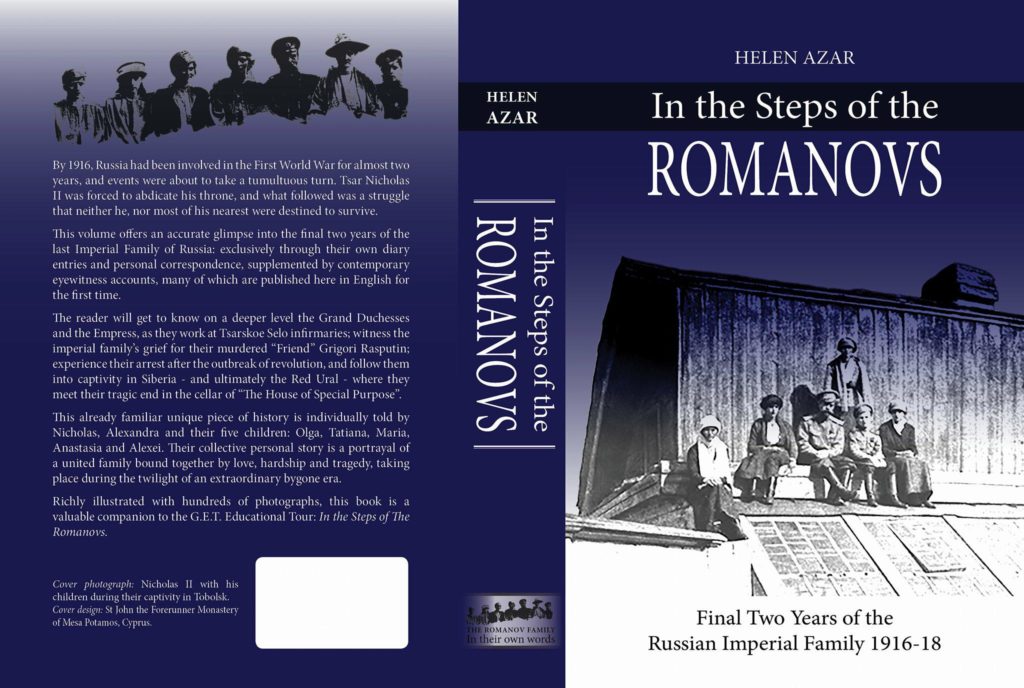 By 1916, Russia had been involved in the First World War for almost two years, and events were about to take a tumultuous turn. Tsar Nicholas II was forced to abdicate his throne, and what followed was a struggle that neither he, nor most of his nearest were destined to survive.
This volume offers an accurate glimpse into the final two years of the last Imperial Family of Russia: exclusively through their own diary entries and personal correspondence, supplemented by contemporary eyewitness accounts, many of which are published here in English for the first time.
The reader will get to know on a deeper level the Grand Duchesses and the Empress, as they work at Tsarskoe Selo infirmaries; witness the imperial family's grief for their murdered "Friend" Grigori Rasputin; experience their arrest after the outbreak of revolution, and follow them into captivity in Siberia – and ultimately the Red Ural – where they meet their tragic end in the cellar of "The House of Special Purpose".
This already familiar unique piece of history is individually told by Nicholas, Alexandra and their five children: Olga, Tatiana, Maria, Anastasia and Alexei. Their collective personal story is a portrayal of a united family bound together by love, hardship and tragedy, taking place during the twilight of an extraordinary bygone era.
Richly illustrated with hundreds of photographs, this book is a valuable companion to the G.E.T. Educational Tour: In the Steps of The Romanovs.
Author Spotlight – Helen Azar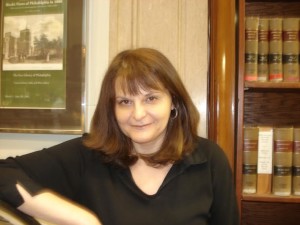 Helen Azar grew up in a Russian speaking household and as a child used to compile paragraphs from children's books and magazines for fun.
After a relatively short career in research science Helen decided to switch gears and return to grad school to fulfill a dream of becoming a librarian. For 10 years  she worked at the Free Library of Philadelphia, during which time she also became a published author.
Specialties: Research in European history, as well as science (forensic anthropology). Co-authored (with author and historian Margarita Nelipa) several "science-meets-history" articles.
While researching for her first book, "The Diary of Olga Romanov", Helen visited Russia several times, and as part of the library school academic curriculum worked in the Rare Book Fund at the Museum at Tsarskoe Selo, which holds the imperial book collection, including that of Catherine the Great and the last Tsar Nicholas II.
Helen's professional scientific training and a passion for Russian history led to co-authoring several articles on the identification of the remains of the last Tsar and his family.
Currently Helen lives in Australia and works at home, translating, researching and writing books on Romanov family history.  She led her first  "In Their Steps" Living History Tour in July of 2018, to commemorate 100 years since the murders of the Romanov family members.