IN THE STEPS OF THE ROMANOVS: Author's/Translator's Note

Latest Book Translated directly from diary entries and personal papers of Romanov Family Members during the last two years of their lives.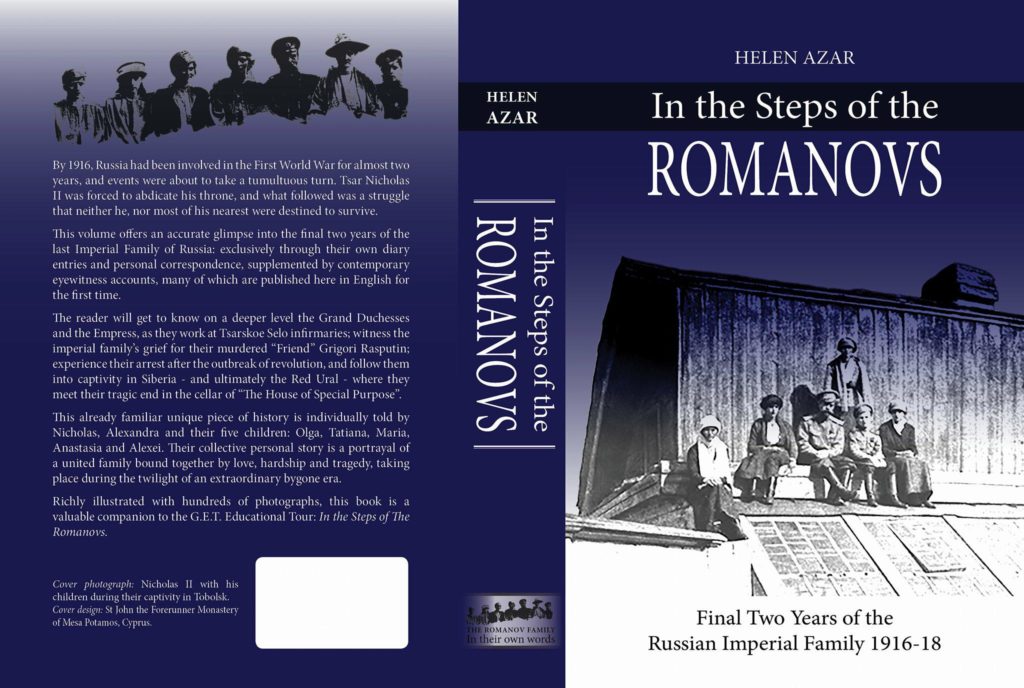 The story of the downfall of the last ruling Romanov family is fairly well-known: following the Russian revolution, members of the family were arrested, imprisoned and ultimately executed without a trial. For many years, mystery surrounded the details around their murders, but after the fall of the Soviet Union, archives were gradually opened and investigations began. Around that time, the remains of the last Tsar and his family were found, and later, thorough scientific testing confirmed that the bodies of the entire family were accounted for (although the Russian Orthodox Church has not accepted them as authentic at the time of this writing).
Read more IN THE STEPS OF THE ROMANOVS: Author's/Translator's Note